About Us
The Ageless Secret™ is a trade name of KASZ Enterprises Inc., founded by Jim Kaszyk, President and Chief Technologist. The company's mission is to investigate ancient technologies reputed to promote health and extend life and to use the best of these as the basis for beneficial, modern commercial applications.
About Jim Kaszyk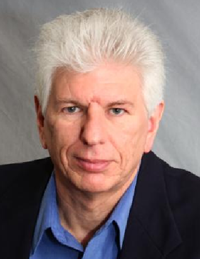 Jim Kaszyk is a recognized pioneer in the field of chemistry and a true master of the elements, boasting a successful and decorated scientific career with the U.S. government and major manufacturing companies. Mr. Kaszyk's experience with chemical testing and toxicology combined with years of research in the field of vibrational medicine led to the creation of Catalyst Chemistry, an extraordinary process that increases the energy output of specialized ingredients to enhance their efficiency.
After graduating with honors from the University of Massachusetts with a Bachelor of Science Degree in Chemistry, Mr. Kaszyk served as a medic lab tech at the U.S. Air Force School of Aerospace Medicine during the Vietnam War. He went on to become a toxicologist and researcher for the prestigious Laboratory of Pathology in Texas until being recruited by top U.S. textile manufacturer Cranston Printing in New England, owned by the Rockefeller Family. At the age of 29 a product was named in his honor. His work led him to a position at a manufacturer of epoxy resins, and in just six months he was promoted to plant manager and went on to co-write the industry's most trusted go-to manual on epoxy polymer chemistry.
In 1985, Mr. Kaszyk teamed with a colleague to take over an herbal hair regrowth company that created an enhanced alternative to minoxidil. It was around this time that his father developed a serious heart condition, which launched Mr. Kaszyk's next career move. Inspired by his father's preference for holistic and alternative medical solutions, Mr. Kaszyk commenced extensive research in vibrational medicine following the works of Dr. Richard Gerber, M.D., and renowned Yale researcher Dr. Harold Burr.
Combining his vast knowledge of chemistry with his new discoveries in vibrational medicine, Mr. Kaszyk developed catalyst chemistry, an innovative method of creating natural products, and founded Kasz Enterprises in 1989. Through catalyst chemistry, he created an herbal product that made hair look fuller and thicker and caught the attention of the media in New England. It was there in 1995 where Mr. Kaszyk's experiments led to the discovery of a formula that vastly improves skin quality and elasticity, and following eight years of extensive testing and revision, Mr. Kaszyk was ready to unveil The Ageless Secret. In 2010 Mr. Kaszyk showed the unique properties come partly from the expansion of water, which was also validated by ACTA Labs.
Mr. Kaszyk and his wife Paula moved to Palm Springs, Calif., in 2006, and since arriving The Ageless Secret has caught the eye of physicians and anti-aging experts throughout the region, establishing countless unsolicited endorsements and accolades. Mr. Kaszyk and The Ageless Secret have since been prominently featured in The Desert Sun, Desert Magazine, 92260, and on the PBS special Discoveries in Alternative Medicine and Spotlight on the Desert.