Beauty Tip of the Day Nov 16, 2010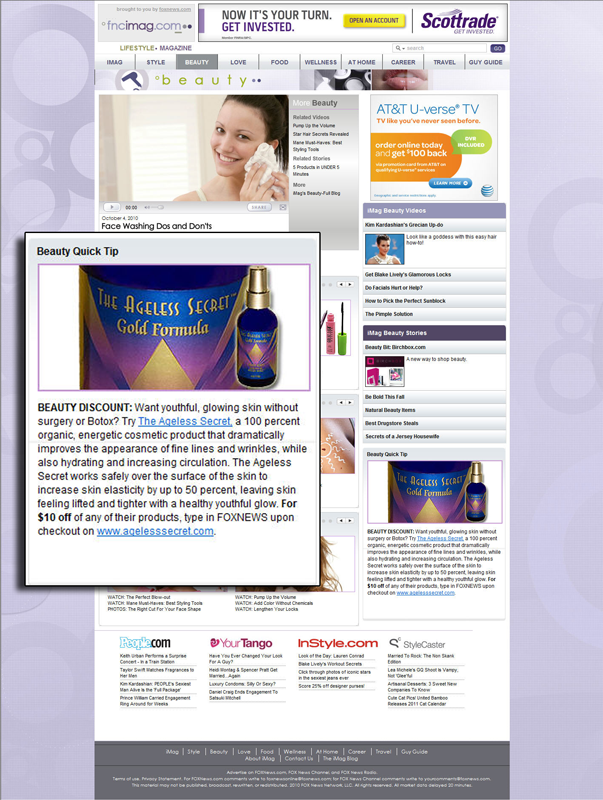 BEAUTY DISCOUNT: Want youthful, glowing skin without surgery or Botox? Try The Ageless Secret, a 100 percent organic, energetic cosmetic product that dramatically improves the appearance of fine lines and wrinkles, while also hydrating and increasing circulation.
The Ageless Secret works safely over the surface of the skin to increase skin elasticity by up to 50%, leaving skin feeling lifted and tighter with a healthy youthful glow.